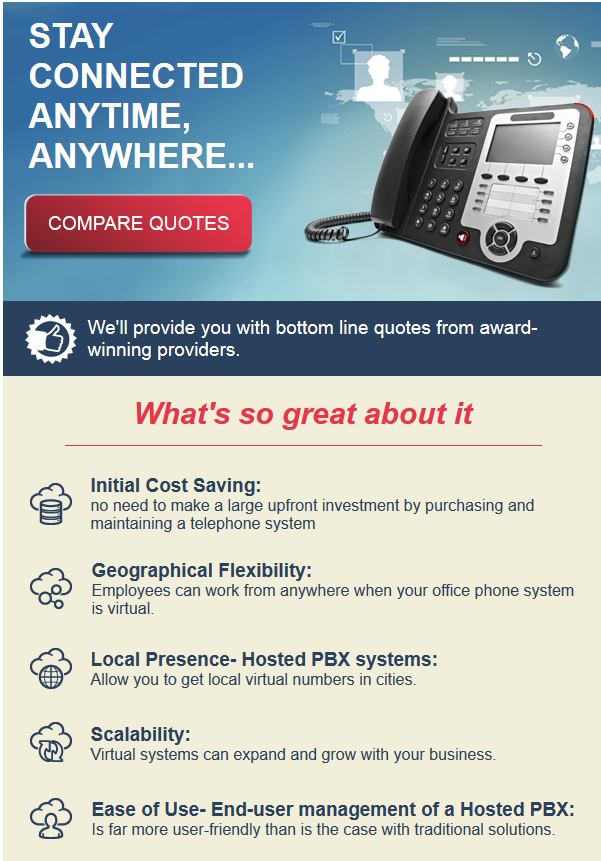 STAY CONNECTED ANYTIME, ANYWHERE…
We'll provide you with bottom line quotes from award-winning providers.
What's so great about it.
Initial Cost Saving: no need to make a large upfront investment by purchasing and maintaining a telephone system
Geographical Flexibility: Employees can work from anywhere when your office phone system is virtual.
Local Presence- Hosted PBX systems: Allow you to get local virtual numbers in cities.
Scalability: Virtual systems can expand and grow with your business.
Ease of Use- End-user management of a Hosted PBX: Is far more user-friendly than is the case with traditional solutions.